President's Message
February 19, 2017
The Moot Court Board has had a busy last two weeks that I am excited to tell you all. Two weeks ago, we hosted the 2017 Harold H. Greene & Joyce Hens Green National Security Law Moot Court Competition from February 11-12. After a rousing final round, the team representing Duquesne University School of Law took home the the first place prize.
This past weekend, our board assisted White & Case in hosting the 2017 Mid-Atlantic Regional Phillip C. Jessup International Law Moot Court Competition. Things went off without a hitch and we were happy to once again host the competition at our law school.
Finally, I would like to personally thank all of our volunteer judges for taking time out of their busy schedules in making our National Security Law Moot Court competition a great success.
I hope everyone has a great week!
Best,
Caleb D. Raymond
President, GW Law Moot Court Board
Featured Headlines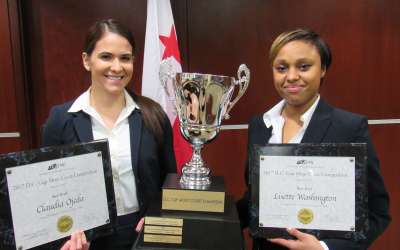 Washington, D.C.—We are pleased to announced that GW Law Moot Court Board members, Lisette Washington (3L) and Claudia Ojeda (2L), are bringing home….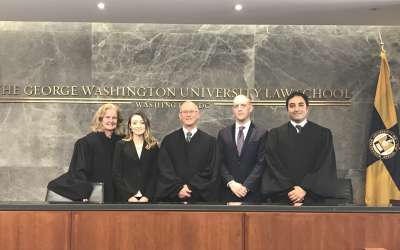 Washington, D.C.—The GW Law Moot Court Board would like to congratulate Duquesne University Law School for winning…..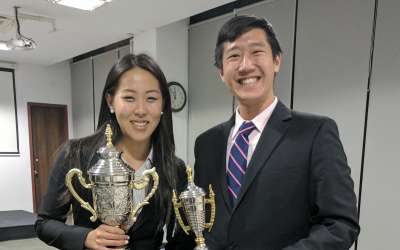 Gujarat, India—The GW Law Moot Court Board is pleased to announce that 3Ls Sophia Park and Kyle Zhu placed 2nd in the 2017 Gujarat National Law University Moot Court…
Upcoming Events
There are no upcoming events to display at this time.