The GW Law Moot Court Board is pleased to announce some weekend success by our board members:
Stephen Conley & Christa Nicols won the 2019 National Telecommunications and Technology Moot Court Competition at the Catholic University of America, Columbus School of Law. They were coached by adjunct professor Frank Scaduto, who is Special Counsel in the Telecom, Media & Technology Department at Wiley Rein as well as an alum. The team was assisted in their preparation by adjunct professor Ethan Lucarelli, who is Director of Regulatory & Public Policy at Inmarsat, an alum, and the coach of last year's championship team. GW has won this competition two years in a row.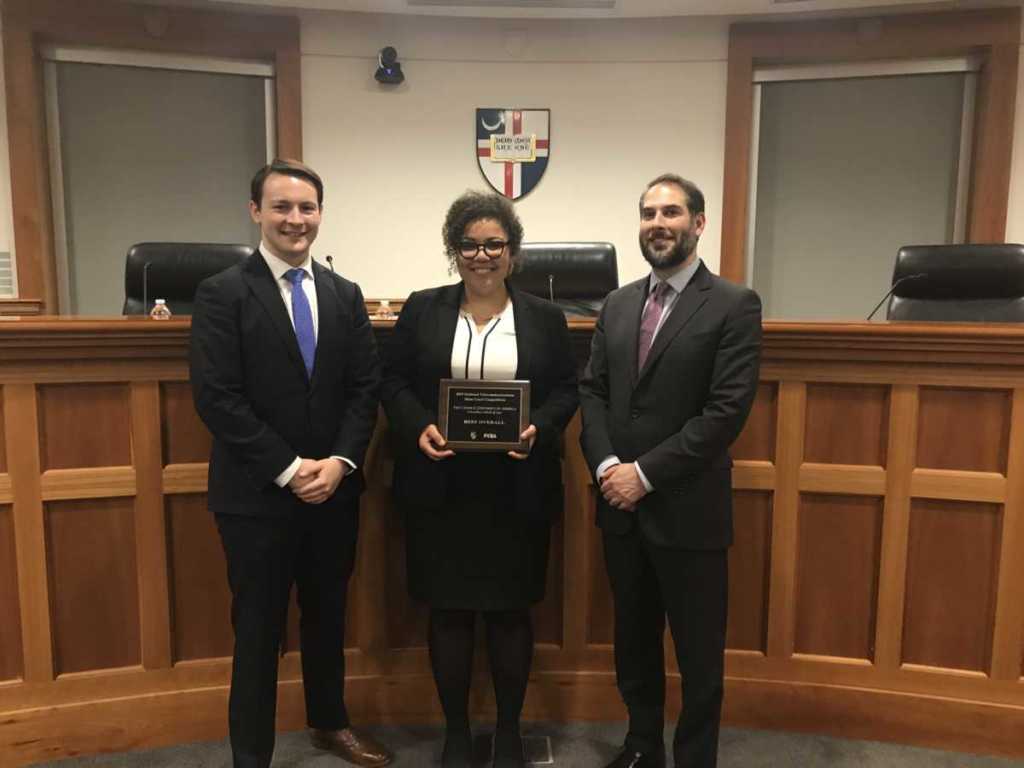 Sophia Arrighi, Jason Czerwiec, Barbara Horne-Petersdorf, Patrick Hynds & Tazia Statucki won Best Memorial (Best Brief) at the 2019 Philip C. Jessup International Law Mid-Atlantic Regional Moot Courtheld at the American University Washington College of Law. Additionally, Tazia was awarded Best Oral Advocate, and Jason won 4th Best Oral Advocate. The team was also a Finalist (finishing second), which qualified them to advance to the White & Case International Rounds held in Washington, DC from March 31 – April 6, 2019. The team was coached by adjunct professor Trent Buatte. Professor Buatte is currently a Presidential Management Fellow serving as a Refugee & Asylum Officer for the U.S. Department of Homeland Security.